The Roycroft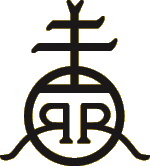 The Roycroft is the oldest surviving Arts & Crafts colony in America dedicated to traditional handicrafts. In a world where handcraft skills have fallen by the wayside in favor of mass-produced, machine-made, and digitally produced goods, it is vital to humanity that these skills are not lost. I have dedicated my life and my art to the preservation of the traditional skills that make up the foundation of art history. Truth is revealed in objects that are made by the honest hand. The artist's spirit of intention is expressed in handcrafted objects, something entirely missing from mass-produced goods. True art is the creation of something meaningful through the unification of mind, craft, body, skill and the spirit of the artist with the materials of the earth. The act of creation stands as a symbolic emblem of the connectedness of all things in the universe. As a Master Artisan of the Roycroft Renaissance, I have the honor and distinction of working to uphold an important part of America's artistic legacy as well as to keep alive the spirit of art as manifested throughout the ages. It is a rare opportunity, and I see it as a great responsibility.
THE HISTORY OF THE ROYCROFT
The Roycroft Arts & Crafts colony was founded in 1895 by publisher, philosopher and entrepreneur, Elbert Hubbard, in East Aurora, New York. Craft traditions were in rapid decline due to de-humanizing factory production brought on by the Industrial Revolution, and the Roycroft's goal was to preserve these age-old American and European handicraft skills. The Roycrofters sought to bring humanity back into America's workforce, with the understanding that people content in their work are happy, active and positive participants in society. Prizing the infinite variety found in hand-hammered, chiseled, tooled, and wrought artistic goods, the Roycrofters were concerned with how things were made. Over one hundred years later, surrounded by a world of relentless mass manufacture, this American Arts & Crafts institution is a vibrant force in upholding skills dedicated to true artistry.